Sri Rajhesh Vaidhya Electrifying fusion concert
Today for the fifty day went for the Sri.Rajhesh Vaidhya fusion Performance at Vani Mahal, conducted by Abbas Cultural Mr.Karthik.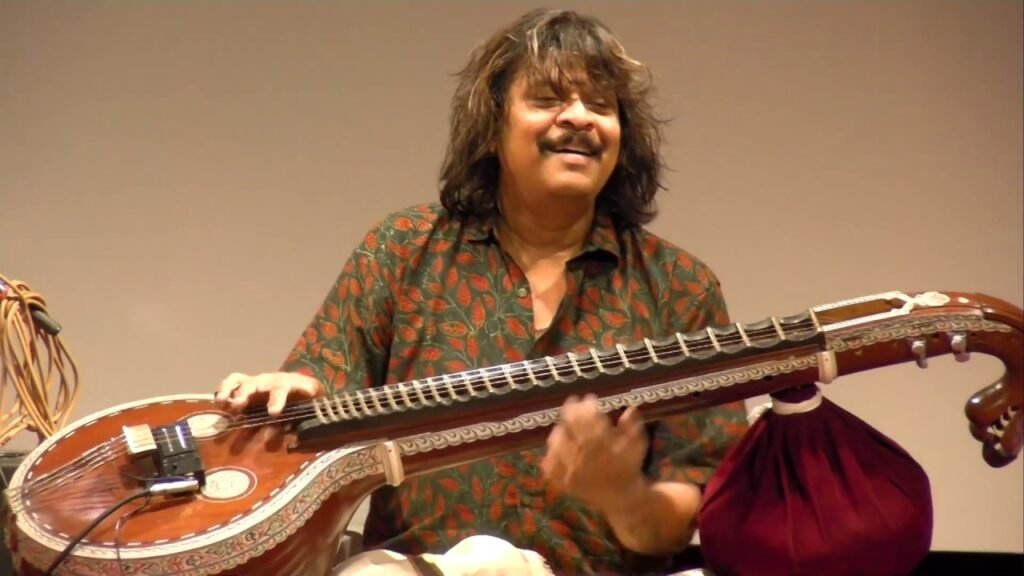 Today also next to Dr.Nithyashree Mahadevan, had a fantastic evening with his performance. His audience interaction is very great. More over this is the day the audience were in large number and whistling and clapping crowd were more presence.
He has fantastically tuned his audio to his taste and also to audience taste so that the nuances of the music he and his troop is performing should reach the audience in right and clear way, which is clearly seen while he is interacting with the audio team.
ஜனனி ஜனனி ஜகம் /////
He started with few devotional songs and laster jumped to Ilayaraja songs and ARR songs and later with audience session mostly and played whatever audience requested.
ஆயிரம் தாமரை
Ninnukori Varnam நின்னுக்கோரி வர்ணம்
சின்ன வீடு Ada Machamulla Macha
கர்ணன் செஞ்சோற்று கடன்
முன்பே வா என் அன்பே வா
Rajesh Vaidhya Fusion medle
Rajhesh Vaidhya Fusion
What he played is fantastic and he is true living genius in Veena and next to him somebody has to come for future generations to enjoy. Few clipping i have captured for your view and you can enjoy the same.
Look forward to go another program for him which i need to hear pure Carnatic performance.