India gets G20 presidency as Bali Summit concludes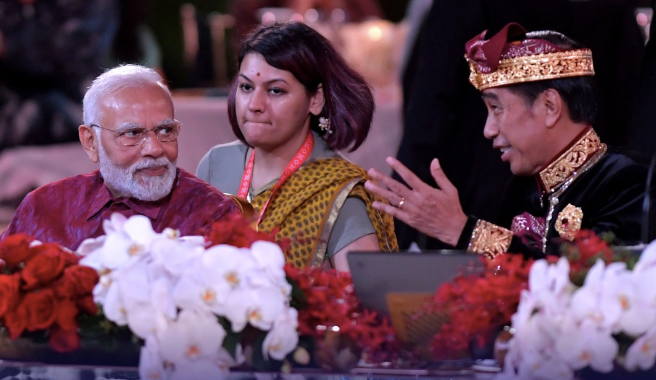 India has been officially handed over the presidency for next year's G20 Summit at the closing ceremony in Bali. India will officially assume G20 Presidency from December 1, 2022. 
At the closing ceremony of the Bali event, PM Modi was seen taking the charge of next year's summit to be held in India in a ceremonial event from Indonesian Presdient Joko Widodo. Besides this, PM Modi held several bilateral sessions with key nations including Germany, Italy, Indonesia, Australia and UK. On day 1 of the summit, he highlighted India's stand on food supply chain, energy security and digital transformation.
Prime Minister Modi also addressed an Indian diaspora event in Bali and said that there is a lot of difference in pre-2014 and post-2014 India. Later on Day 1, PM Modi attended an official dinner hosted by the Indonesian President during which he met Chinese President Xi Jinping. PM Modi greeted the Chinese President and held a brief interaction with him.