Bowl of Yogurt With Sliced Bananas with honey and nuts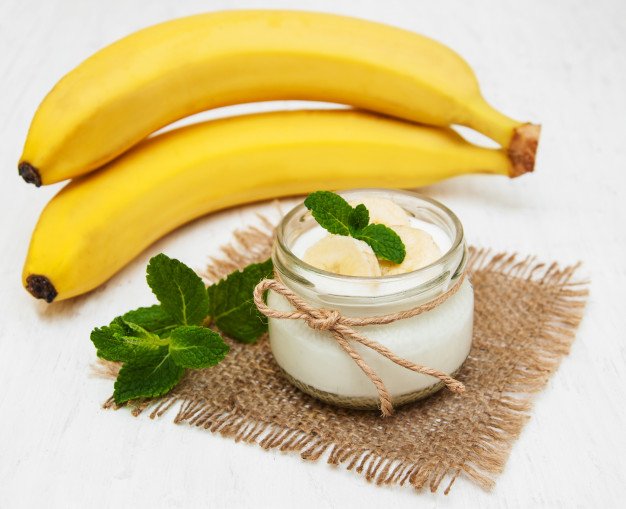 COVID lockdown has come, stocks go up in the home. Had some yogurts ( greek yogurt) pack and fruits such as banana, apple and orange.
Reading thru thru the internet and also advised by a friends thought of making my own breakfast for a change. Selected the yogurt and banana combination due to high potassium and protein rich one.
Took two pack of yogurt which is almost 1/2 cup and and just added 1 teaspoon first to check the sweetness and mixed it well. Had idea of adding honey in the end, so don't want sugar to give more sweetness.
Later chopped bananas which can fill around 1/4 of the bowl cup and kept aside walnuts , almonds and cashews a bit for later adding.
Took the mix of yougurt and sugar mix in the serving bowl, added the banana slice over the yogurt and later sprinkled the nuts mixture. Last added honey on the top. Looks yummy.
I tasted it and it is of my liking may be till i get bored can continue few days the same kind of breakfast or as evening breaker along with drinks. Of course i believe it will be an good breaker while taking alcohol instead of going with coffee liqueur or other shots.