Jabong and Fabfurnish speak through "actions"!
E-commerce in India
India had its first online e-commerce website somewhere in the late 90s. Little technological developments on the web front we had then. There was no open source, many banks were not even fully computerized and internet banking was a term alien to most banks. When eBay came in, there were only a few e-commerce websites who were really battling with logistics and supply chain management. eBay's revenue model is quite different that it merely provide a "safer" platform for buyers and sellers, although no guarantee over quality was undertaken by eBay, up until a few years ago. People always had a mix of good and bad experience on eBay, despite having a feedback platform
E-commerce Websites
Slowly came to the pool are the sites which tried to replicate how Amazon worked, mostly started by ex-Amazons and ex-eBays. It did not go really that well as expected mainly because of the continued problems revolving around logistics and supply chain management.
Flipkart started by ex-Amazon took a huge plunge and brought in a whole lot of angel funds vowed to revolutionize the Indian e-commerce market. Flipkart started with selling books which are not perishable and pleased its buyers by offering cash-on-delivery supported by its own shipping venture. People were taken by surprise when they got the books the next day or the day after from the order. Flipkart dealt with customers who did not have credit cards or netbanking accounts. All they had to do was to visit, enter the address and phone number and place the order! Gradually Flipkart expanded its product catalog to the point it now has almost everything from cosmetics to computers. Flipkart even came up with its own e-book and digital music platform, which was not apparently a huge hit.
Indiatimes shopping was one such e-retailer I have always had issues with or heard of so, they would always send a wrong product, sometimes damaged and would take ages to refund the money. One of my friends is still battling to get back his money. All he did was to place an order, he received a wrong product and it all started then. Despite him returning the product, his money is still with them.
What's with Jabong and Fabfurnish?
An ultraresponsive customer care…
Jabong initially started out with PR and advertisement on television media at a larger scale. Its commercials were almost on every popular national television channels pre and post-launch. The outlook and interface of website were itself very intuitive and attractive, let alone the wide range of products and catalog. Jabong specifically addressed the fashion niche and had a comprehensive catalog which almost covered all popular brands and models. It offered everything the other sites did in addition to an ultra-responsive customer support team and wide range of products. Fabfurnish, also owned and operated by the same team as Jabong, came out with an e-commerce platform exclusively for furniture and home decors. All they did and do are ensuring every product reach its buyer safely, securely and promptly, and in case of any problem, they were receptive and willing to solve it, rather than turning their back.
What's so special about these websites are that they are extraordinarily organised and have a responsive and courteous customer care team, which most websites lack.
Why Jabong and Fabfurnish is better?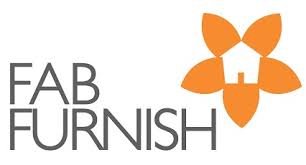 Fabfurnish delivers products that are weighing a few hundred kilos even to the 26th floor
Jabong and Fabfurnish has a very intuitive, eye-appealing website and a wide range of products.
The supply-chain management is good so that there are no extraordinary delays.
After-sales support is excellent. They listen to you even after the deal which most sites don't.
The customer support team is courteous and is receptive and willing to solve your issues, rather than merely saying "Sorry" each time you report them an issue.
Discounts and offers – I am sure many would agree on this, Fabfurnish.com offers 50% on selected products.
Fabfurnish delivers products that are weighing a few hundred kilos even to the 26th floor.
They undoubtedly perform way better than other e-retailers and e-commerce websites. Probably Jabong and Fabfurnish know very well the pulses of online buyers, which other websites simply ignore. I have personally have had lot of experience with Amazon India cancelling my order after my knocking them two days after placing an order. They would simply say that there was an error and the product was actually out of stock when I placed an order. I know how pathetic and silly it sounds to hear something after two days. Fortunately, I have not had or heard any such horror stories so far from buyers of Jabong or Fabfurnish.
Note: This post is not to blow the pipe for Jabong or Fabfurnish and I am not in any way associated with them. I am an avid e-commerce user since 2007 and I have found them to be good based on my experience.